Metal roofing for commercial and residential properties gives you a clean and polished look while also providing superior protection to your property's structure and longevity. Pisgah Roofing offers a variety of metal roofs that will suit the look and quality of any project. We offer an abundance of styles, colors and finishes to satisfy any business or homeowner.
Our roofing professionals will meet you at your home and provide a written estimate based on the current roof, new roofing materials chosen, and the area of a new roof that needs to be installed.  

We will clear away the old roof and address any structural flaws that need to be fixed before installing new roofing. Once the old roof is removed, we will inspect the sheathing and make any necessary repairs.  

Next is the installation process. Installation includes edging covering the roofs outline, panels or shingles, sealing, flashings, and ventilation. 
Pisgah Roofing offers accurate and competitive estimates. Things we will evaluate to provide an estimate include size, the pitch of the roof, supplies, building codes and skylights, chimneys, or other features we may have to workaround.
Certified roofing installers will complete the project, including removal of the old roof, inspection, repairs and installation of the new metal roof.
Even with a high-quality metal roof, repairs may be needed due to weather events. Pisgah roofing is available to assess the damage and perform repairs as required.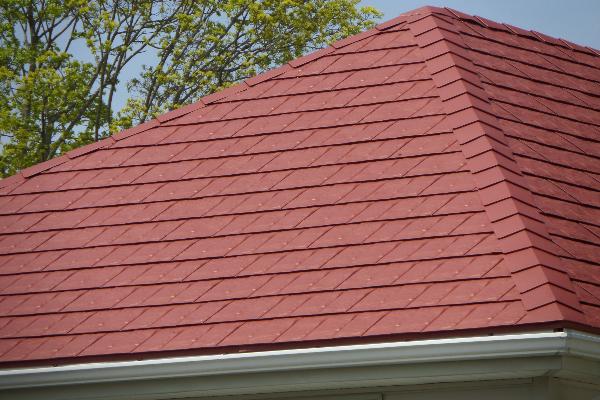 Metal roofing shingles have the look of traditional shingles, but they are made of high-grade and quality metal. They provide the same superior performance as other metal roof styles with a more conventional look. The option for metal shingles is more cost-effective than a comparable in quality metal standing seam roof while providing the same level of longevity, protection and durability.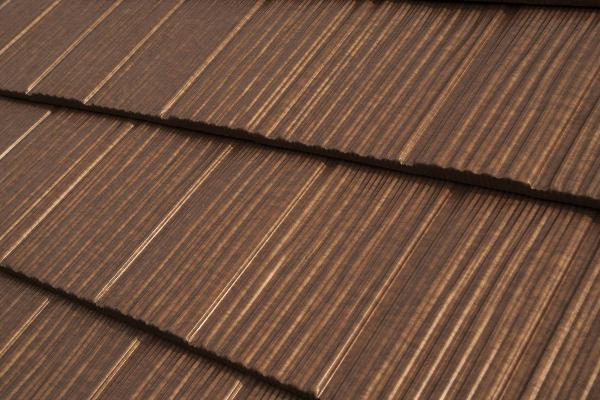 Metal shake roofing is modeled after the classic wooden shake mimicking the color and texture. Metal shake provides durability and performance while offering a classic look.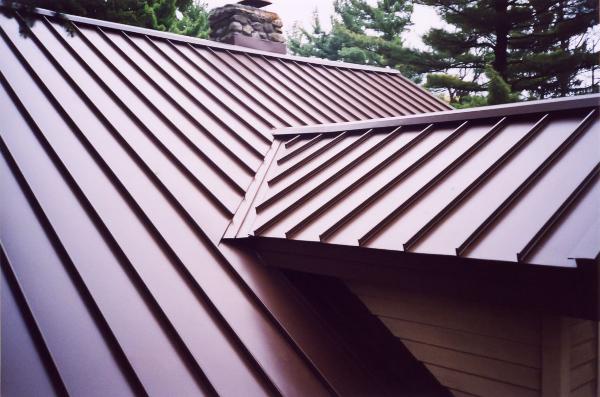 Standing seam metal roofs will offer a more modern look for the outside of your home. This style of roof offers vertical metal panels that run from the roofline of the property down to the eves. A distinct design feature of standing seam is the absence of any screws or visible fasteners, making the roof style more visibly appealing. The standing seam roof is considered to be the higher-end option among all of the different metal roofing choices. Standing seam is by far the most popular roof style because it is energy-efficient, durable, environmentally friendly, and ready for solar integration. 
We Install Metals Roofs On Residential & Commercial Properties
Installing a metal roof on your home is a wise investment. Metal roofs on your residence provide a long term guarantee in addition to curb appeal and reduced energy costs. Metal roofing can resist harsh elements, including snow, sleet, hail, extreme winds and ice dams. Traditional roofs on your home can last about 15- 20 years. An investment in a metal roof can continue to last up to 50 years.  
Metal roofing is an excellent option for your business and is an investment for the long term. Metal roofing materials are significantly more durable than any other commercial roofing option on the market. When selection roofing for your commercial business or property, you need to keep in mind resale value, energy costs and maintenance costs. Taking all the considerations into account, it makes sense to replace a traditional shingle roof with metal or if a new construction to choose a metal roof from the start.
Why Choose Pisgah Roofing & Restoration